Volunteer project by IU
"Volunteers' Academy and Volunteer Training Project", developed within the scope of "Volunteer Istanbul Portal and Volunteer Academy", was executed under the management of IU Associate Prof Yusuf Adıgüzel and Assistant Prof Murat Şentürk.
Associate Prof Adıgüzel and Assistant Prof Şentürk said that the aim of the project was to inform students about volunteerism, as well as make them think about, sensitive to, and gain efficiency in solving social problems. They also said that via this project, the students enriched their knowledge in the field of volunteerism both practically and theoretically so that they gained experiences getting to know a number of areas in volunteerism.
Likening it to a trivet Associate Prof Adıgüzel, with vigorous efforts of the students, the contributions, suggestions and comments of related academics and NGOs, the project was established on solid basis.
First off the Workshop of Volunteerism was performed in order to gather together NGOs, specialists, academics, and students from several fields of study and profession. Assistant Prof Şentürk stressed the lack of literature on volunteerism.
In addition, a web portal titled "Volunteer Istanbul" aims to bring together volunteer students of Istanbul University and NGOs within the scope of this project, in which the students of the IU Faculty of Letters have been actively volunteering for two years.
"Volunteer and volunteers' academy"
Through the web portal "Volunteer Istanbul" (www.gonulluol.istanbul), which was developed to bring together volunteers and institutions; institutions can easily reach the volunteers who need to make the world a better place, while volunteers can easily communicate with the institutions that they feel they need. This portal, an on-line platform that brings together NGOs and volunteers, not only ensures that university students are volunteers, but also creates a volunteer pool of NGOs needs. Another important feature of the "Volunteer Istanbul" portal is a relationship and cooperation platform that is sustainability for university-NGO cooperation which is one of the important agendas of our country and European Union. In this context, the first event, which was met with great interest, was actualised in April (2017) in the past spring.
Developed with a mixed research made by students of the university ''Volunteer's Academia'' (www.gonulluakademisi.org), relies on the results of the studies: "University students' perceptions, experiences and tendencies on volunteering: Example of İstanbul University" and "Volunteering Work". In this sense "Volunteer's Academia", aside from having a scientific basis, was prepared with the contributions of STK and experts of the field. This project fills a gap with its both theoretical and practical aspect and its encouraging manner towards students' volunteering.
Also students who join the "Volunteer's Academia" got the chance of meeting STKs, learn about exemplary projects and take a close look at how STKs work. Establishments were visited and practical works took place with the owners of them. Visited STKs were chosen from establishments who are leaders of their fields. Therefore collaboration with STKs lead to students learning about many fields of volunteering, gain information about different experiences and strengthen their theoretical and practical knowledge.
Head of İstanbul University Sociology Department and president of Application and Research Centre for Social Responsibility Prof. İsmail Coşkun expressed the importance of Volunteer's Academia and Volunteer İstanbul's shared values about bringing students together, also noting the positive effects of it on students' sense of belonging to the university.
"A Complete research experience for students"
One of the biggest benefits of "Volunteer's Academia and Project of Volunteer Training" is students' extensive experience gain on learning, first hand, how a research takes place and what's it like to work on a voluntary projects with its both perks and hardships. One of the coordinators Asst. Prof. Murat Şentürk stated that they got the chance to remind two thousand and five hundred students the meaning and matter of volunteering during the field research of the project. In this regard Şentürk pressed on one of the early benefits of the project which is questioning the students who don't have experience on volunteering why they don't volunteer.
A new area has opened in İstanbul University with "Volunteer's Academia and Project of Volunteer Training" where students can experience volunteering. Taking an active part in volunteer work with its academics, students, employees and all members, İstanbul University's demeanour towards volunteer work contribute to spreading it. With the distribution of the book "The Academy and Volunteering" to the STKs, experts and researchers a conscious following has started to grow around the community. Also according to Assoc. Prof. Yusuf Adıgüzel it is possible to exercise this model and fit it suitably to other universities. Because the research and development of it was so openly progressed every university can establish this model on their own and both the students and the staff can help spread voluntary work.
About The CoHE Outstanding Achievement Award
İstanbul University has registered to "Volunteer İstanbul and Volunteer's Academia" and 2017 CeHE Outstanding Achievement Awards "Public Service Award" which is given for the first time this year, both are developed in relation to "Volunteer Academia and Projects of Volunteer Training".
The public service related works and projects of universities that took place the year before the registration date are rewarded in the Public Service Award category of CeHE Outstanding Achievement Awards.
While evaluating the public service applications the innovativeness, sustainability and uniqueness of projects that can be exemplary to other institutions are considered.
Story by Şirin ŞEFİ
Translated by Mahmut KOCAKAYA, Ece GÖÇ
IU Press and Public Relations Department
Featured News
100th anniversary of the end of World War I (WWI). Entitled "Homecoming Soldier. War and Society"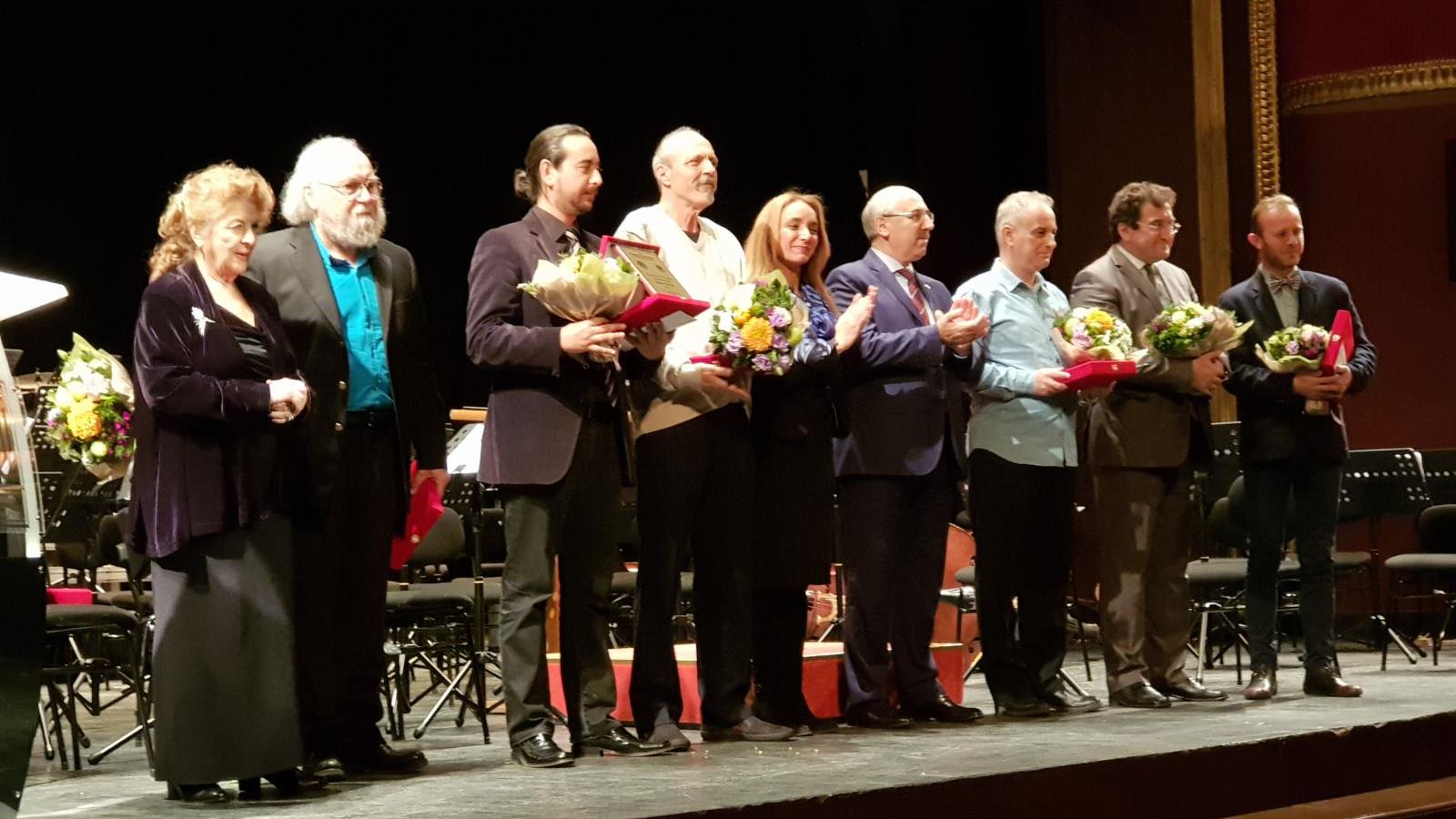 100th Anniversary of Darü'l-Elhan Celebrated
Dr. Massimiliano De Pasquale, academic staff member of Astronomy and Space Sciences department, and his colleagues identified gravitational waves in gamma-rays.
Earthquake risk assessment actualised
Coetzer: "The Central Role Students Play At The Symposium Is A Message I Am Going To Carry"
Three New Programs Teaching in Foreign Languages Opened at Istanbul University