IU to open outstanding success classes
IU will open outstanding success classes (OSC) in the departments of physics, chemistry, mathematics, and biology in the scope of BSP (Basic Sciences Programme), which was kicked off by YOK (CoHE).
CoHE president Prof Yekta Saraç said that they started a brand new concept for classes at Istanbul University, in the scope of BSP, which is called outstanding success classes. Students who have won the department they chose –physics, chemistry, mathematics, and biology– in IU Faculty of Science within their first three preferences began to apply for OSC.Students to receive their education in special status
Students to receive their education in special status
These students, CoHE President Prof Saraç went on, will be provided with a particular syllabus, lecturers from different universities, as well as foreign language education. They also receive a monthly scholarship of 625 Liras. Thanks to these endeavours, the occupancy rate of basic sciences programmes is over 99% as of 2017, comparing to 82.5% in 2014.
Prof Saraç gave insight into the unique concept which is not found abroad: "In the scope of CoHE-BSP, we will provide our exceptional students with a particular syllabus. They will receive their education at Istanbul University. The application and placement process will be carried out by CoHE taking into consideration students' point in OSYS-2017 objectively." Prof Saraç added that CoHE-BSP applications might be made at tebip@yok.gov.tr until September 25th.
Emphasising that Outstanding Success Classes will have both a particular syllabus and different lecturers, Prof Saraç continued: "The students will receive education in courses which will not have more than 30 learners. We would like them to get their education from IU by also getting to meet different cultures of various universities. One-third of the lecturers will be chosen from other universities. Courses will be in Turkish; however, starting from the first semester, they will receive foreign language education from Turkish and international teachers. We will try to provide students, who come from other cities than Istanbul, with accommodation."
Graduates will have document from CoHE and IU
Prof Saraç said that the students would receive their education in "Outstanding Success Classrooms," and their diploma from the faculty they have registered for, together with a document, given by CoHE and IU, saying they completed their education.
Increased scholarship
Prof Saraç stated that the scholarship students receive from CoHE will soon be increased after the students register for this unique course.
Take-off in Science
Prof. voicing that they regard this program as a crucial step for Turkish science life, he said "we call this work a significant development for the leap of Turkish science life. Our priority is to ensure that these students contribute to the university as scientists. If they go abroad, we will have a strong reference letter. CoHE will be in contact with them throughout their education life and after their graduation. We will invite our students to CoHE every year. We want to create a high level of motivation because we want to educate qualified scientists of the future with this program. "
Prof Saraç stressing the significance of encouraging, motivating and rewarding success, said that this kind of endeavours would make possible for the students to receive the Nobel Prize.
Translated by Mahmut Kocakaya
IU Press & Public Relations
Featured News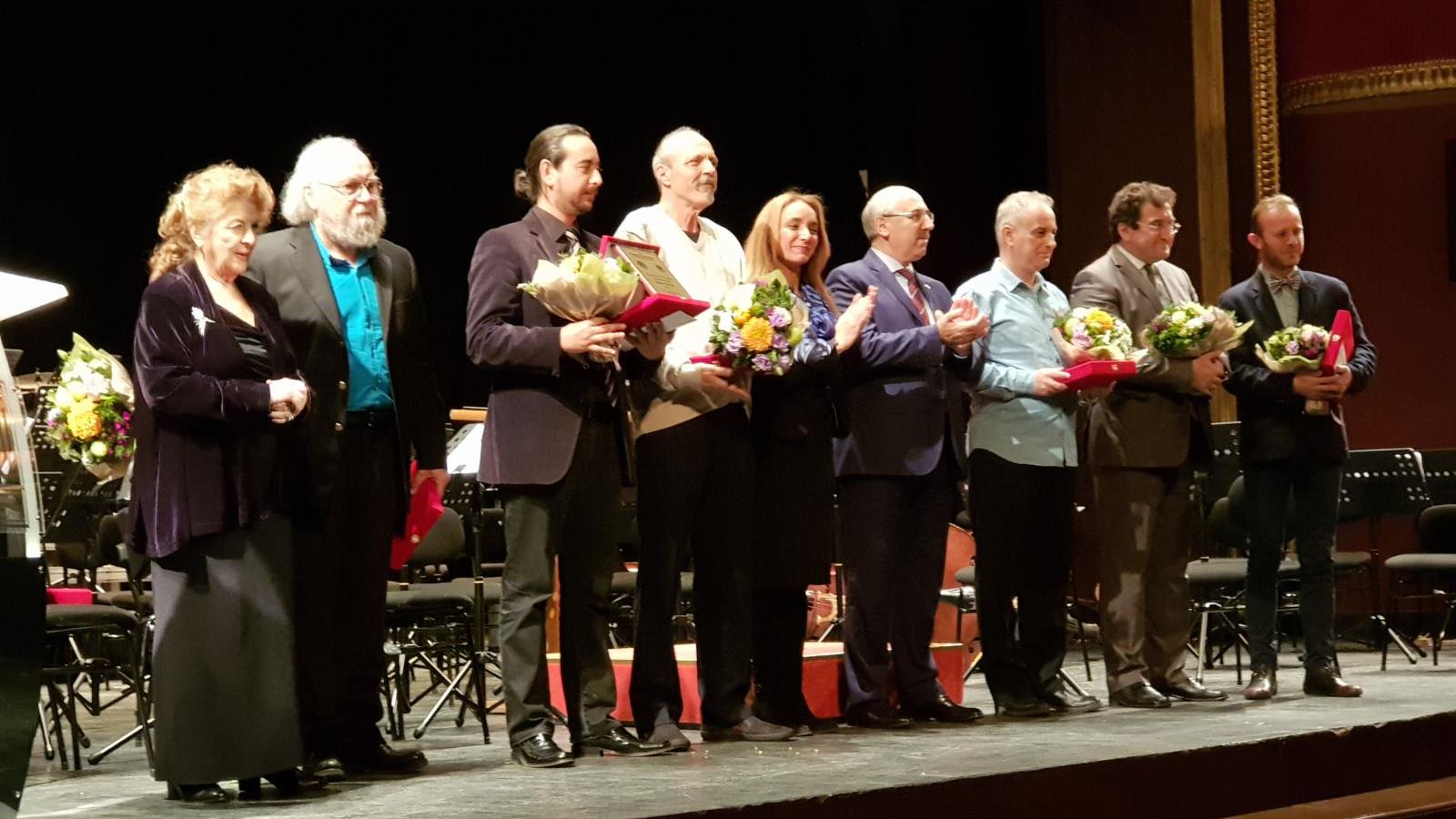 100th Anniversary of Darü'l-Elhan Celebrated
Dr. Massimiliano De Pasquale, academic staff member of Astronomy and Space Sciences department, and his colleagues identified gravitational waves in gamma-rays.
Earthquake risk assessment actualised
Coetzer: "The Central Role Students Play At The Symposium Is A Message I Am Going To Carry"
Three New Programs Teaching in Foreign Languages Opened at Istanbul University
Basic First Aid Training Certification Ceremony