First guest of the IU Communication Faculty Turkish Cinema Weeks is Hülya Koçyiğit
"Within IU Communication Faculty Turkish Cinema Weeks, one of the legendary names of Yeşilçam, Hülya Koçyiğit met with students at a session moderated by IU Communication Faculty Dean Ergün Yolcu on April 18th."
IU Communication Faculty Turkish Cinema Weeks, which is held for the first time this year, took place at IU Faculty Communication Faculty Conference Hall between 16th and 19th of April, 2018. First guest of the IU Communication Faculty Turkish Cinema Weeks was Hülya Koçyiğit, one of the most notable names of Yeşilçam.
During the week four significant movies; "Susuz Yaz" (1963) directed by Metin Erksan, "Kurbağalar" (1985) directed by Şerif Gören, "Gelin" (1973) directed by Ömer Lütfi Akad and "Kezban Paris'te" (1971) directed by Orhan Aksoy where Hülya Koçyiğit starred in were screened. Following the movies IU Communication Faculty lecturers Prof Dr Seçkin Özmen, Prof Dr Murat İri, Assoc Prof Dr Şükrü Sim and movie critic Suat Köçer answered students' questions.
"As IU we always strive to have firsts"
During the Wednesday sitting of the program, following the screening of the movie "Gelin", Hülya Koçyiğit answered students' questions during the forum moderated by IU Communication Faculty Dean Prof Dr Ergün Yolcu.
Starting with the screening of the movie that tells Hülya Koçyiğit's life, meeting continued with Prof Dr Ergün Yolcu's speech. He stated: "IU Faculty of Communication, being the first in its field, was founded in 1950. Maintaining this quality, we try to be the first in every sphere we pursue. As IU Faculty of Communication we execute the first of Turkish Cinema Weeks. Our first guest is the treasured actor Hülya Koçyiğit. With many movies she starred in she had great efforts in bringing Turkish cinema to its present state.
"Being with the youth is of great importance to me"
Beginning her speech by expressing her delight to be with a young audience Hülya Koçyiğit said: "As a child whose inclinations were recognised by their family and teachers, I started my education at Ankara State Conservatoire. Later on when my mother found out that there is a conservatoire opening in İstanbul, I came to İstanbul to resume my education. Me and my siblings, we are three sisters. During midle school years my mother, who learned that İstanbul State Conservatoire now had a child section, signed all of us up for audition and we all got in. After getting a glimpse at the profession and receiving applause at stage I thought to myself 'I should be standing on this stage one day.'"
"Ajda Pekkan has a very important place in my life"
Telling how she was discovered by Muhsin Ertuğrul in a movie she starred alongside Ayla Algan, Hülya Koçyiğit continued: "Founder of Turkish theatre, Muhsin Ertuğrul called my mother and said 'I think Hülya is very talented but she needs to be trained. And the place for that is the Ankara State Conservatoire.' My mother taking his words like a command, immediately signed me up for theatre examinations and I got in. As I continued my education, Metin Erksan picked my sister, who was in a play during the time, for a movie project. While this movie was being filmed my mother, upon finding out that Metin Erksan was scripting a book named "Susuz Yaz", had talked to him about me. We did rehearsals right away. At the time there was a voice magazine. This magazine held a contest and the winner would have a chance to shoot 6 movies. Metin Erksan wanted me to benefit from this opportunity but Ajda Pekkan had won the contest. Ajda Pekkan has a very important place in my life. She is a great artist that I respect very much whom I was able to continue my friendship to this day."
"Susuz Yaz was a very important step for me"
Telling that Susuz Yaz was a big opportunity for her Hülya Koçyiğit said: "I tried to deserve this chance. It was very important to serve the director's vision but I was going to a village on a country side for the first time in my life. Understanding this, the director didn't put me in front of the camera for a long time. He kind of turned me into a local; I started to live the local life. At some point I even forgot that we went there to shoot. This first movie won a Golden Bear at Berlin Film Festival. This was a very important start and step for me."
Noting that numerous movies were being filmed at that time she said: "There was such demand that we had to shoot movies in a row. Of course it was very tiring and left big potential to make mistakes. You didn't get the chance to play any character you wanted. During that time Hülya Koçyiğit became a household name that was well known all over Turkey. This is why I am so grateful for those movies. I never regret being a part of them."
"Cinema's essential role is to be a mirror to society"
Stating that the cinema's essential role is being a mirror to society Hülya Koçyiğit continued: "We have many valuable artists who are desperate to make their voices heard. Also we have many festivals to aid them in this pursuit. I wish those works could have a place on TV or at movie theatres. Art and culture is not limited to entertainment. Spectator needs to be the one to demand and make decisions here." Hülya Koçyiğit ended her speech with expressing the importance of sincerity in the face of popularity and saying that the idea of art would surface even in the most oppressive, pauper and negative environment.
The meeting came to an end with IU Communication Faculty Dean Prof Dr Ergün Yolcu presenting Hülya Koçyiğit flowers and gifts.
IU Communication Faculty Turkish Cinema Weeks which is organized for the first time this year and scheduled to continue on a regular basis, is planning to bring together the famous and successful names of Turkish Cinema with the students, staff, graduates and members of Istanbul University and screen movies of related guests in the Turkish Cinema Weeks.
Translated by Ece GÖÇ
IU Press and Public Relations
Featured News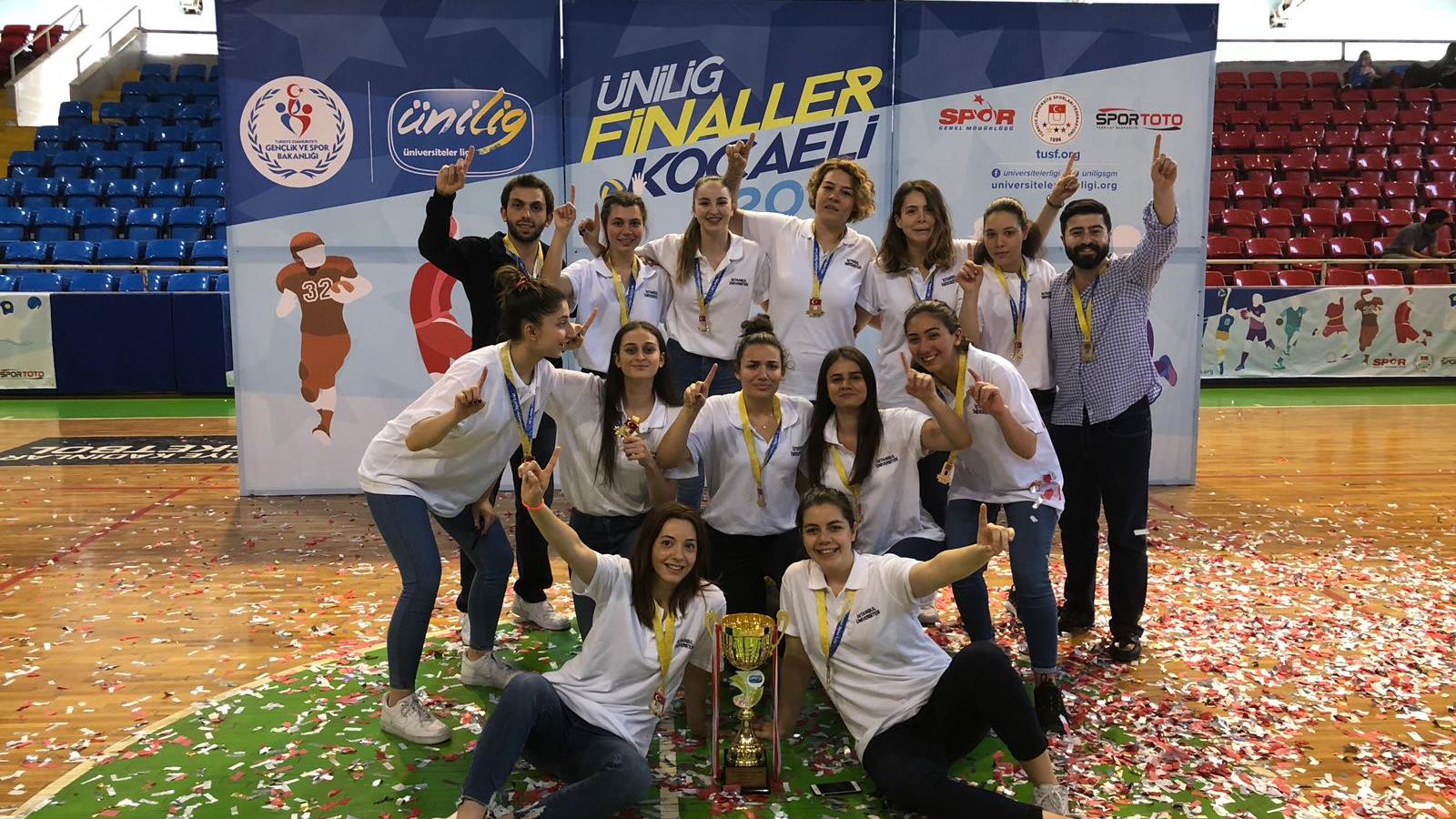 Istanbul University is Ünilig's 2017-2018 Season Champion
"Tax Legislation Platform 5th National Congress" was held at Istanbul University
Conference on "The Origin of Language" was held in Istanbul University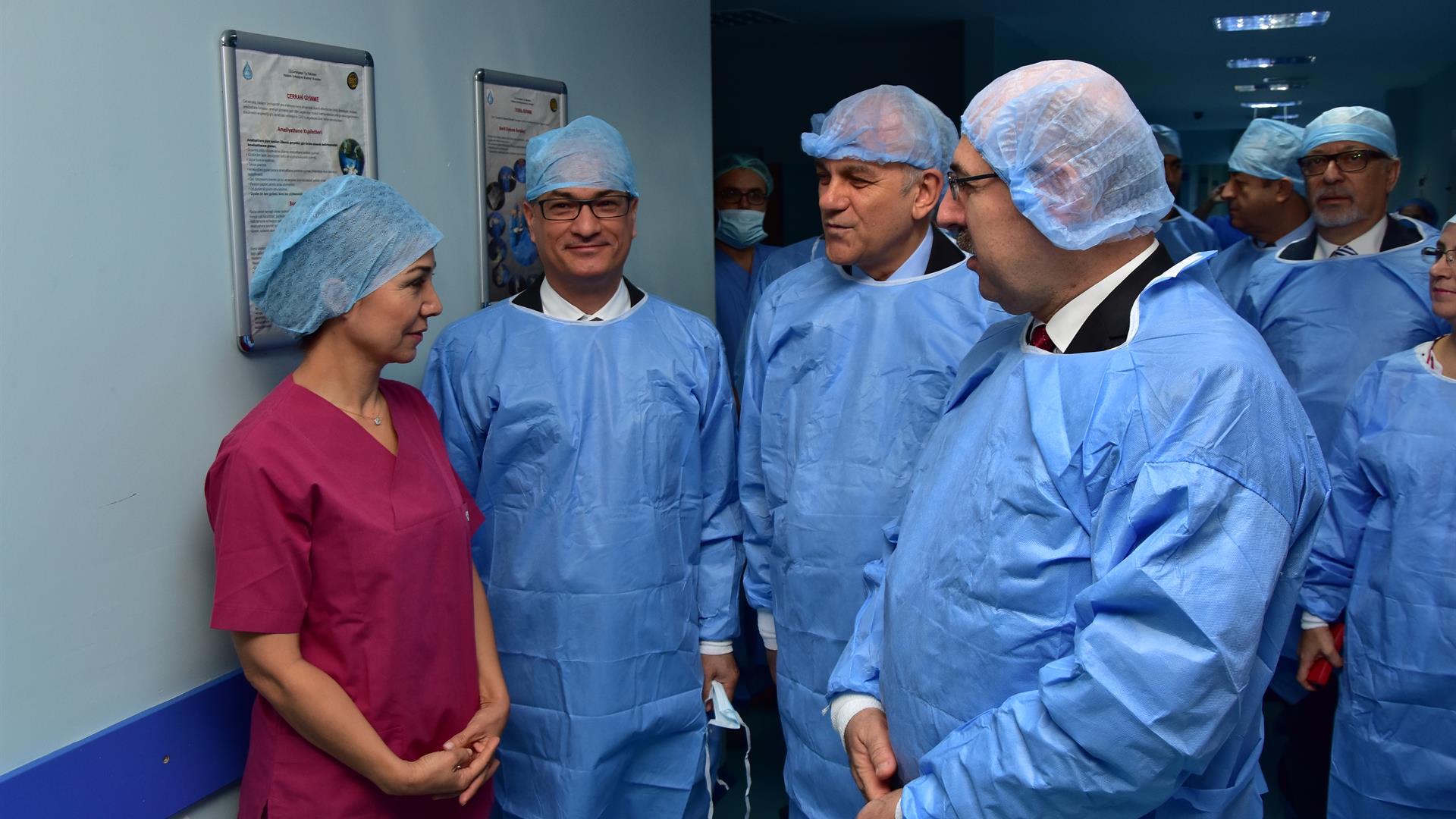 "Da Vinci" leaves no scar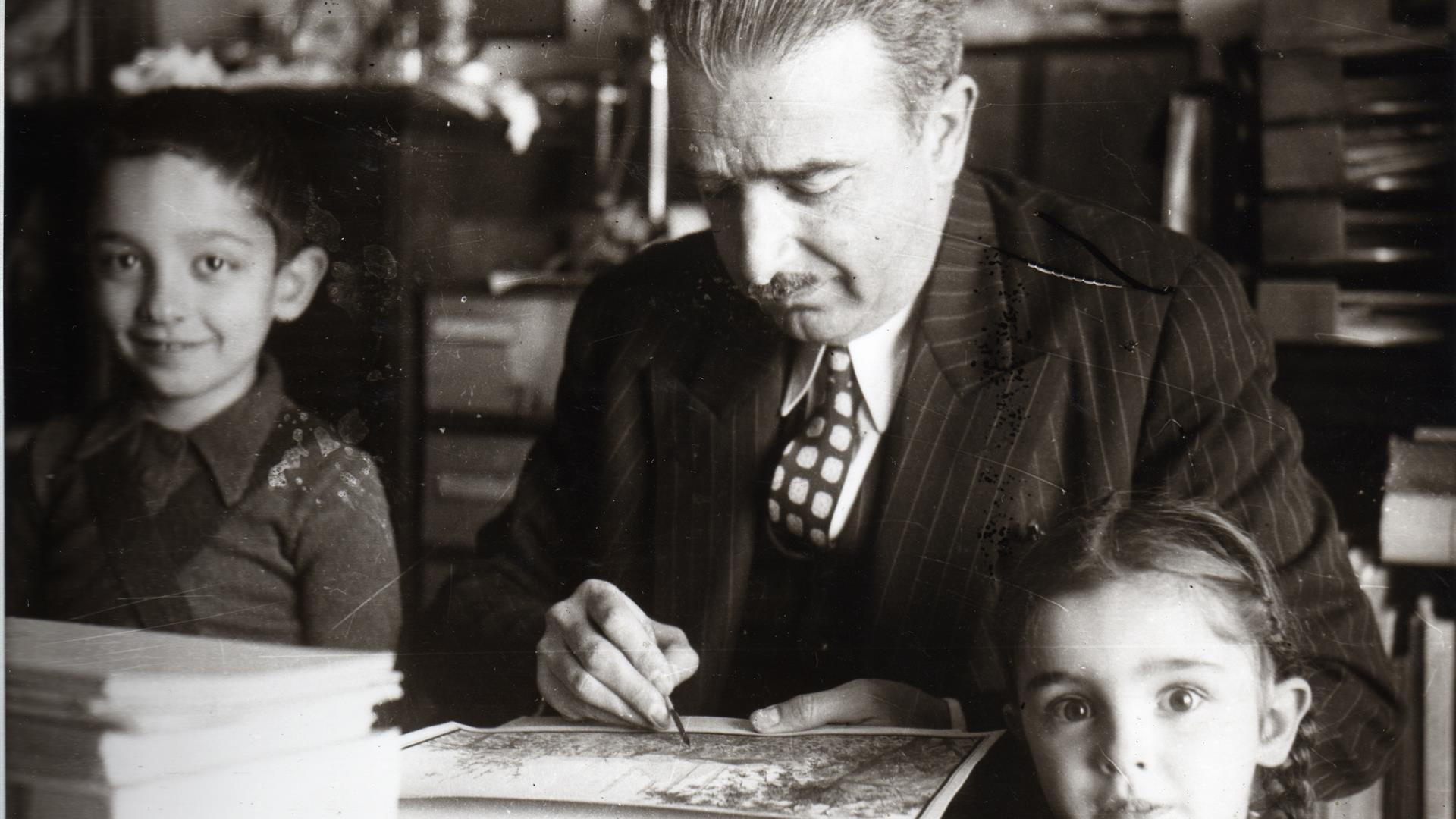 Süheyl Ünver's Life Becomes a Documentary
100th anniversary of the end of World War I (WWI). Entitled "Homecoming Soldier. War and Society"